About Our Scholarship
We at Randy Rogers Wood Bison Foundation (RRWBF) look forward to offering our scholarship for the 2023–2024 school year. Applications will be open to Alaska students with extraordinary talent who can demonstrate that the return of wood bison will do at least one of the following: Inspire students to gain training in an aspect of wood bison conservation; enhance their community, or impact their professional development.
While all applications will be considered, we place heavy emphasis on a rural student and especially to a person from the Grayling, Anvik, Shageluk, or Holy Cross communities.
A scholarship applicant can choose to  apply either electronically or by printing and mailing documents.
Deadline for Application is February 13, 2023
Printed Application
Online Application
Ms. Katherine (Kt) Chase of Anvik was selected as the first recipient of the Randy Rogers Wood Bison Foundation Scholarship of $500. Kt set herself apart as someone who will succeed by demonstrating hard work, focus, and good grades. A top student at the Sydney C. Huntington School in Galena Alaska, KT was accepted into the Pratt Institute precollege art program in Brooklyn New York. At the Pratt Institute Kt will obtain three college credits and will develop a portfolio that she can use when she applies to colleges.
Katie Turner from Holy Cross is the recipient of our 2019 scholarship. Katie Turner is attending Fort Lewis College in Durango Colorado where she studies Native American and Indigenous Studies, Psychology, and Environmental Studies. Katie is committed to combining western education with traditional knowledge to help people in rural Alaska and to ensure conservation of the resources. She not only mentors other young people but she also leverages her skills and knowledge by being involved in organizations such as Denakkanaaga and Tanana Chiefs Conference.
Rosanne Huntington received our 2020 scholarship.  Rosanne is from Anvik where she is the postmaster. Rosanne successfully maneuvers between her job, her family—including a husband and five children—and taking distance learning courses with the  goal of earning an Associate's Degree in Business Management. Roseanne was awarded another $500 scholarship for 2022–2023 academic year.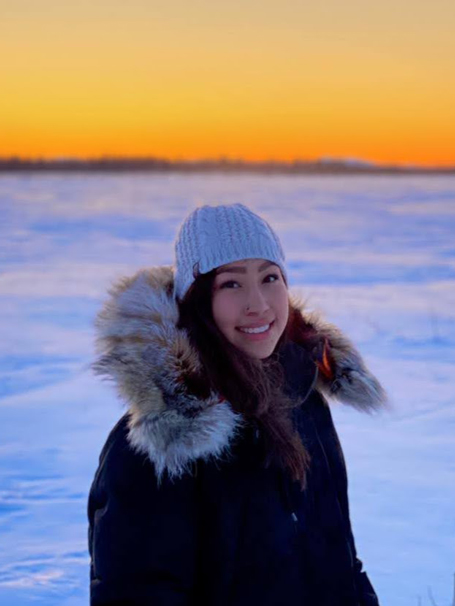 Brooke Demientieff is from Holy Cross, and she graduated from Mount Edgecumbe School in Sitka.  Brooke has been accepted at University of Alaska Anchorage where she will be studying in the medical field. Her short-term goal is to get an associate degree in nursing; her long-term goal is to become a medical doctor. Brook stated that desire is to return to Alaska to help her people and to show the young people that anything is possible with perseverance and hard work. .